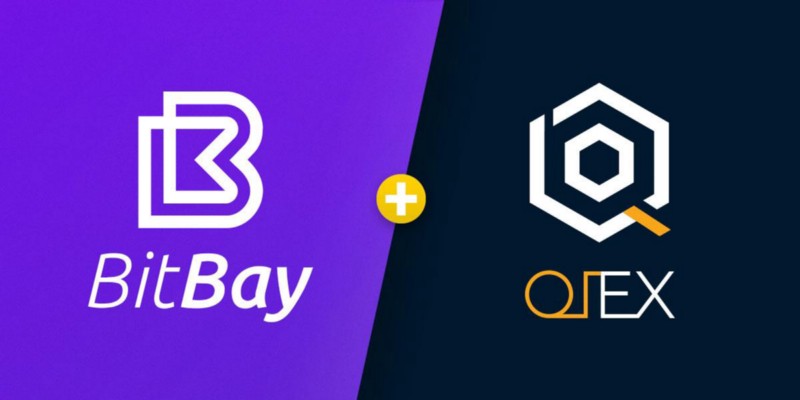 We are pleased to announce the listing of BAY on the Qiex cryptocurrency exchange! Based in Hong Kong, Qiex will offer both BTC/BAY and USDT/BAY trading pairs to investors in southeast Asia. This marks the very first direct USDT/BAY listing for BitBay, as well as the first Hong Kong-based exchange. With the door open to a larger market of investors, we look forward to increased liquidity of BAY and its over-all use. In addition, the option to exchange directly with USDT will allow those investors to have more options when buying and selling BitBay's currency.
For sustainable growth and adoption, access to BAY and the BitBay platform must be extremely easy for every individual user. As we all know, barriers to entry are some of the largest obstacles to any cryptocurrency project's widespread use. We continue to work relentlessly around the clock to solve this problem, and the listing of BAY on the Qiex exchange is one step closer to achieving this goal.
View these two new listings below:
Click here to get started trading with Qiex
The team here at BitBay would like to thank you for your continued input and support towards the project. We have made significant progress in development these last 6 months, and we look forward to building momentum through the end of 2018 and beyond!
Want to check out our free contracting software and markets yourself?

Have feedback? Need support? Want to chat with a BitBay team member?
Feel free to join our growing community of users on our forum, and our telegram channel.
We're always looking to improve our product, and your feedback is welcomed : )
Also, check out our roadmap for more exciting things coming soon!