One of the main obstacles to altcoin adoption is the lack of quick and easy and fiat-to-crypto gateways. These gateways are limited to certain exchanges, which still often require strict identity verification, offer a small selection of currencies, and can take hours to complete transactions.
Fortunately, things are changing as we speak.
There is now a quick and easy way to purchase BitBAY ($BAY) — with a prepaid credit card.
It's through an exchange called Indacoin.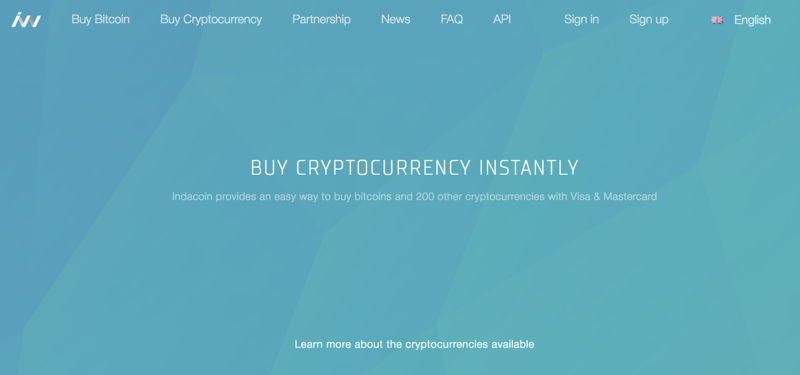 Based in London, England, Indacoin is a company that has been working in the cryptocurrency field since 2013. Their reputation precedes them, as they are known for having one of the most responsive customer service departments in the entire industry. Through Indacoin, you can use a credit card to directly purchase over 200 cryptocurrencies, including $BAY. You can also use a prepaid credit card to maintain a little more anonymity, as long as it has 3D security and is not issued by US or Chinese banks. This provides one of the easiest and most direct methods to purchase $BAY with fiat currency.
***Note: Indacoin operates in every country EXCEPT for the United States, due to strict U.S. KYC regulation requirements.
How do I purchase $BAY through it?
Buying $BAY with your credit card on Indacoin extremely quick and easy. All you have to do is set up an account with your email and password. Then select the fiat currency you are using, and which cryptocurrency ($BAY) you would like to buy with it. Also, enter in the crypto address that your new $BAY will be sent to.
***Note: Always double check your receive address. This address must be compatible with the new currency you are receiving. Your new coins will be lost forever and are unrecoverable if sent to a wrong address.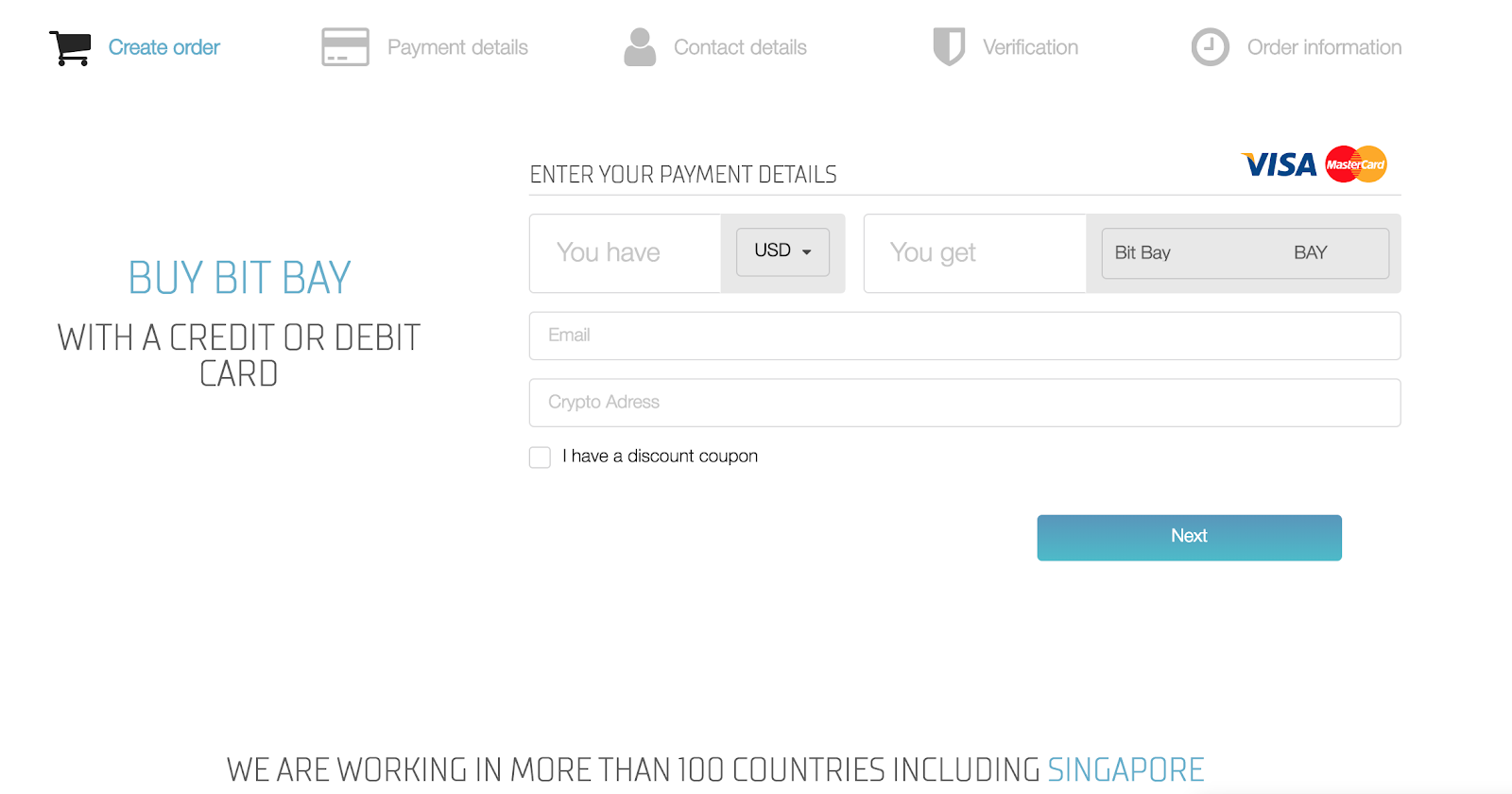 Once you have entered in your desired amounts, email, and crypto address, you will be asked to confirm the order. If using a prepaid credit card, you will be asked for your 3D verification PIN. Your new $BAY will show up in your account shortly after the order is submitted.
Indacoin does charge a fee for its service, which is based on a variety of factors including the amount purchased, user history, and user demand.
How does Indacoin handle Know Your Customer (KYC) procedures?
Depending on various circumstances Indacoin may ask for some verification. This is to ensure that each customer owns the card they are using for each purchase.
There are also limits to purchase amounts, depending on region and purchase history.
An example of this (for Canada) is:
$100 limit for the first transaction
Next purchase could be made in 4 days ($200 limit)
$500 limit after 7 days of the first buy.
No more than 3 transactions within the first week
No monthly limits ever
Can I exchange my $BAY back to fiat currency with Indacoin?
Indacoin is only a one-way fiat to crypto gateway. This means they are set up to trade fiat for cryptocurrency, but not the other way around. They also do not support crypto-to-crypto trades, such as BTC-$BAY. To trade $BAY back to fiat, you must use a different exchange.
Over all, Indacoin provides one of the easiest and fastest alternatives to purchase $BAY or any other altcoin over traditional exchanges.
Want to buy some $BAY with your credit card? Click here to get started with Indacoin.