One of the core principles of development here at BitBay is security. Every one of our products has been built and tested from the ground-up, whether it be the Markets Client, Qt Wallet, or Web Wallet. Providing a secure environment for peer-peer business will always be our top priority.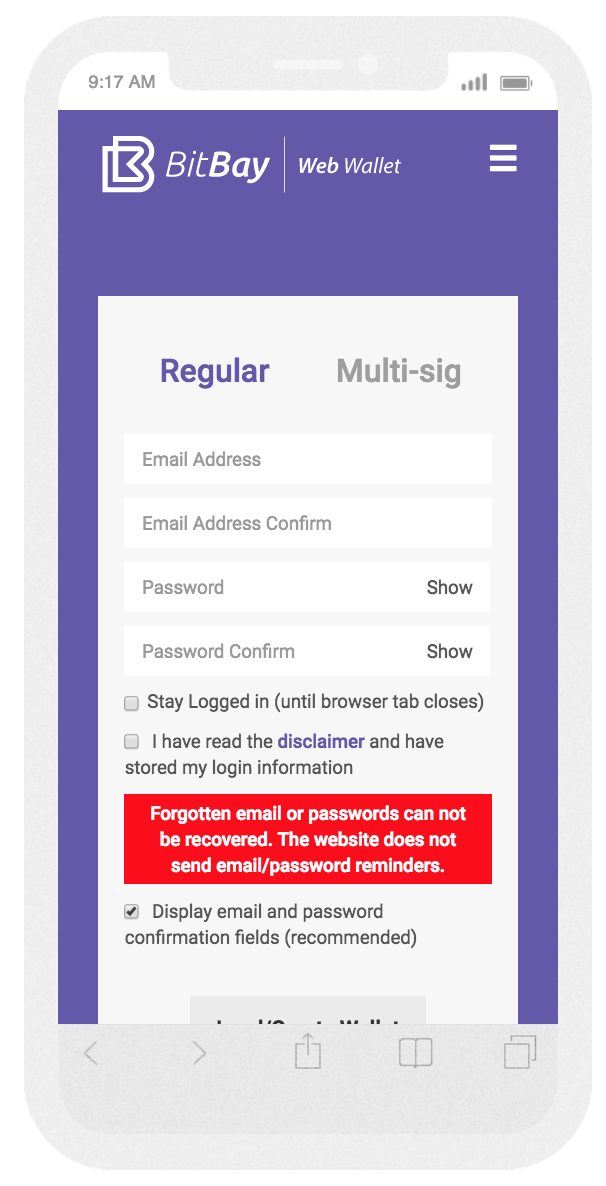 Today we are combining this high level of security with convenience for a streamlined user experience. With BitBay's mobile wallet, you can have the security of Fort Knox in your pocket, while removing the need to trust anyone else with your funds.

Essentially, a mobile wallet is a cryptographically secure account which operates through the interface of a smartphone, such as the IOS and Android series. With this app you can access your funds, send and receive, and (depending on the wallet) use other financial tools. To give some perspective, today in 2018 there are almost 5 Billion people using smartphones. For a cryptocurrency to function seamlessly within the mainstream economy, a mobile wallet is paramount.
Essential Features
BitBay's Decentralized Mobile Wallet app offers many features in addition to simply sending and receiving. One of the basic features that brings robust security is our multisignature (multisig) option. With multisig you can create a wallet that has 2 unique passwords.
This is something we believe should be standard within the industry, as it can make your account twice as difficult to compromise. Here, the age-old phrase "Two is one, and one is none" has never been more accurate. Multisignature security is one of the basic requirements we had in mind when creating our mobile wallet.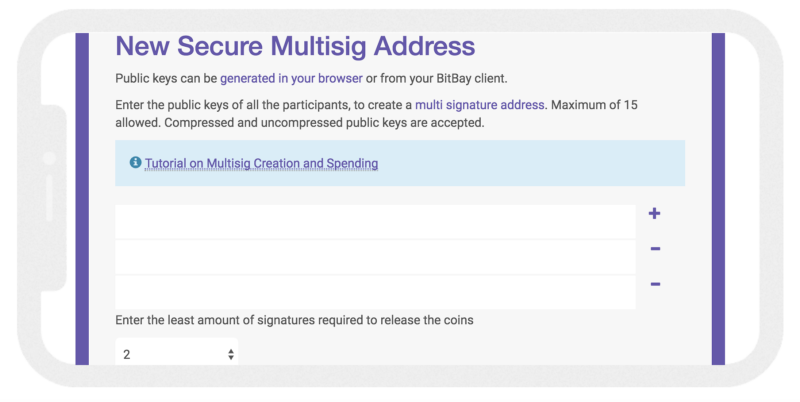 Another innovative feature included is the ability to create and use joint accounts within the BitBay mobile wallet itself. This advanced instrument allows you to share accounts, whether it be your business that needs to grant access to certain departments, or even your housemate/spouse who wants to have a "shared spending" account. You can now create and use a wallet that requires multiple people to unlock it, sharing that wallet with them through a simple URL. All from your mobile device. These accounts provide yet another layer of security, as you must have more than 1 key to access the funds.
Until recently, this instrument has only been available through exclusive centralized financial institutions. As of now, there are no other proprietarymarketplace mobile wallets in the world that can do this.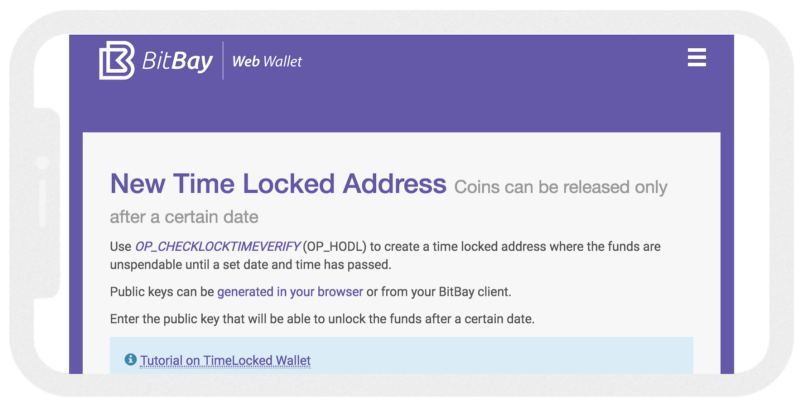 Security and Functionality Tools
While our mobile security features are first and foremost, we also added another useful tool. This is the ability to create a Time Lock Address. A time locked address allows a user to store their funds until a specified date and time in the future. For example, upon selling an item on our marketplace, you could send those proceeds to a mobile wallet's timelocked address. This acts as an impenetrable savings account, so you won't be tempted to spend the money right away. It's also impossible for others to transfer funds out of that address until a specific date and time. All of these options are fully customizable by you. Once again, security is native to this feature.
These advanced attributes of both security and functionality make BitBay's mobile wallet an extremely powerful tool. With modern finance changing at a rapid pace, we will continually provide you with the most innovative solutions available. Our mobile wallet utilizes all of the features of our web-based wallet, which both lay the groundwork for Bitbay's web-based marketplace, arriving later this year.
For detailed detailed steps on using the enhanced features of BitBay's Mobile Wallet, please check out these tutorials:
Have questions? Need support? Want to chat with a BitBay team member?
Feel free to join our rapidly growing community of users on our forum, here.