As many of our community members know, there will be an Opti-tokenairdrop to BitBay members on May 1, 2018 at approximately 3:00 pm UTC.
A​ ​crypto airdrop​ ​is an event​ ​where​ ​a​ ​blockchain project distribute​s free​ ​tokens/coins to users of​ ​either their own community, or another crypto project. Airdrops are a new method for project promotion and exposure, as opposed to more traditional forms of marketing and fundraising. In this case, OptiToken will be distributing OPTI to the BitBay community.
For the OptiToken Airdrop,
The top 500 BitBay ($BAY) user wallets will receive FREE OptiTokens ($OPTI).
What is OptiToken?
OptiToken is the world's first algorithmically traded, hyper-deflationary cryptocurrency. Utilizing 4 key components to drive this model, OptiToken is carving the path for innovative, profitable, and programmable investments.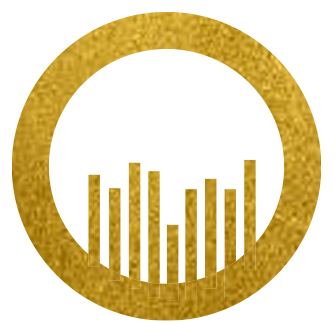 These four key components of OptiToken include:
Diversity:
By owning a single OptiToken (OPTI), user's will have direct exposure to a meticulously appointed portfolio of other high-performing cryptocurrencies. $OPTI will also be traded on major exchanges.
Algorithmic Trading:
Through the elegant combination of human experience and artificial intelligence, OptiToken's diverse portfolio has consistently proven to outperform Bitcoin on a daily basis. With years of data imported and analyzed, it has a proven track record of profitability.
Buy Pressure:
Throughout each buy cycle, a portion of the portfolio's profits will be used to purchase $OPTI on the market. This creates upward buying pressure, and thereby increasing the value of $OPTI over time.
Strategic Scarcity:
A portion of those purchased tokens will be sent to a transparent and publicly verifiable burn address. This decreases the total supply, and creates a deflationary environment for the coin. This scarcity, in addition to the above mentioned buying pressure, will propel the price in a positive direction.
The OptiToken ICO is now open, and running through the end of Q2, 2018. For further details, or to learn more about OptiToken, feel free to check out their website.
Details of the $BAY/OPTI airdrop:
Date/Time: May 1, 2018 / 3:00 pm UTC
Coin Ratio: 1:300 — This means each holder in the top 500 $BAY addresses (excluding exchange based wallets) will receive 1 OPTI for every 300 $BAY around 3pm UTC on May 1st, 2018.
Total number of OPTI to be given out: Approximately 3.5 million, Total value: €500,000 (At the current ICO value of €.12 per OPTI)
Questions:
If my $BAY is held in an exchange wallet, can I still qualify?
No, your $BAY must be located in either BitBay's Web, Mobile, or Markets Client wallets to qualify for the airdrop.
What if my $BAY is stuck in UpBit's exchange wallet, and I can't move it to a BitBay wallet?
OptToken will most certainly include those individuals in the airdrop . Please speak with @Seungjin in the Korean BitBay Telegram group, as he's coordinating the solution.
What if I'm not in the top 500 $BAY addresses, but still play an active part in BitBay's community?
You can still collect free OptiTokens! Simply send an email to [email protected] and include your BitBay slack or telegram username, in addition to your ERC20 compatible ETH wallet address. Active community BitBay community members outside of the top 500 will receive 30 FREE $OPTI.
The standard airdrop amount will double for $BAY holders who buy 2 ETH+ worth of OPTI, and will triple for people who buy 5 ETH+ worth of OPTI. For example: If a $BAY holder is set to receive 4,000 OPTI's from the airdrop, their allocation will increase to 8,000 or even 12,000 total OptiTokens.
Also, those in the $BAY community who are not in the top 500 addresses can still participate in this bonus!
2,500 additional OPTI can be received if you purchase 2 ETH+ worth of OPTI AND hold at least 1000 $BAY.
You can also receive an additional 5,000 OPTI if they buy 5 ETH+ worth of OPTI and hold at least 1000 $BAY.
To receive this bonus, send an to email [email protected] with the following information:
Your $BAY deposit address (so the OptiToken team can explore the balance)
The email address that was used to sign up and purchase OptiToken.
Optitoken will examine both address on or within a few days of the timestamp date for Airdrop, which is 3pm UTC on May 1st, 2018.
To help qualify for the $BAY/OPTI airdrop, you may purchase $BAY through the following exchanges, or directly through the BitBay Markets Client.
Bittrex:
https://bittrex.com/Market/?MarketName=BTC-BAY
C-Cex:
Cryptopia:
https://www.cryptopia.co.nz/Exchange/?market=BAY_BTC
CoinSwitch
https://coinswitch.co/exchange/btc/bay/0.1
IndaCoin
https://indacoin.com/en_US/change/buy-bitbay-with-cardusd
OptiTokens can also be purchased through at ICO prices here:
For any questions, please contact Sean from OptiToken, via direct message:
OptiToken Telegram: @yonatooo
Slack: @OptiSean