Here is a step-by-step walkthrough.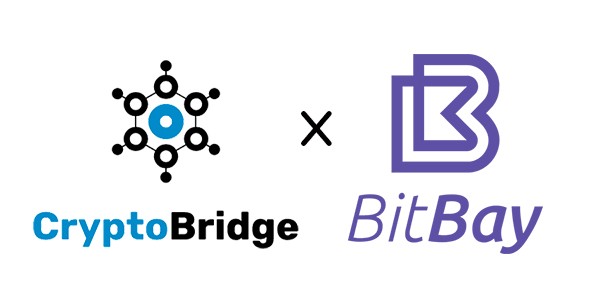 We are pleased that BitBay is available on the CryptoBridge decentralized exchange!
From their website: "CryptoBridge is a decentralized exchange running on top of the BitShares Network. It supports decentralized trading on all popular altcoin pairs without a single point of failure. You always hold the private keys to your funds, only you have access to them."
CryptoBridge offers both a downloadable software client, and a web-based platform.
Here is a step-by-step walkthrough of the web-based part of the CryptoBridge DEX. This the easiest method to acquire $BAY with BTC through their platform.
Step 1: Select "Launch Dex"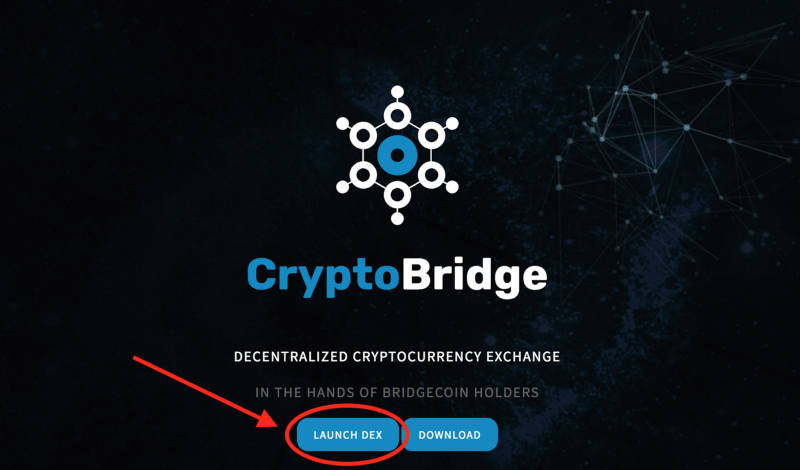 Step 2: Create an account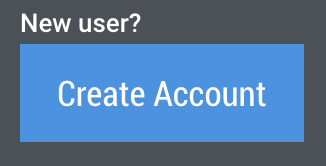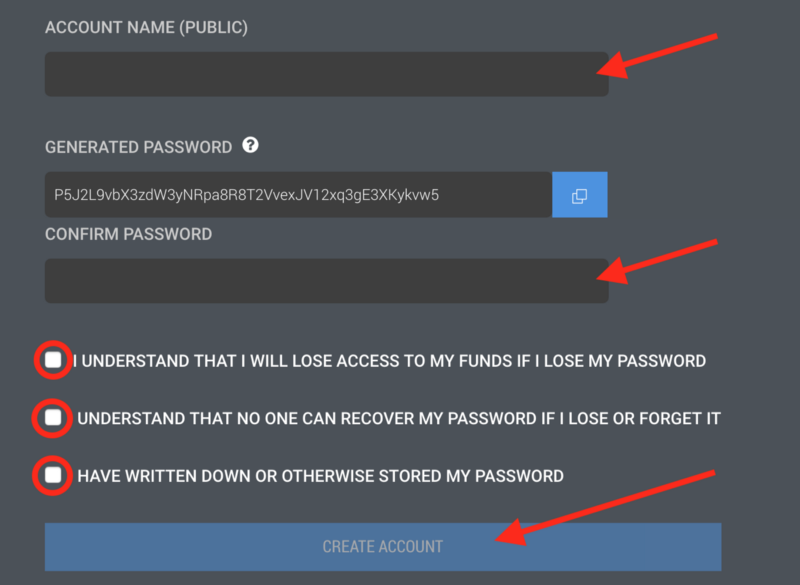 Simply create an account name and CryptoBridge will then automatically generate a very strong password. After checking the boxes, click "Create Account" at the bottom of the window.
***Note: YOUR FINANCIAL SECURITY IS NOW IN YOUR HANDS. PLEASE BACK-UP YOUR PASSWORD IN MULTIPLE PLACES. CRYPTOBRIDGE DOES NOT STORE YOUR INFORMATION, AND ANY LOST PASSWORDS CANNOT BE RECOVERED.
Step 3: Create a Bitcoin (BTC) address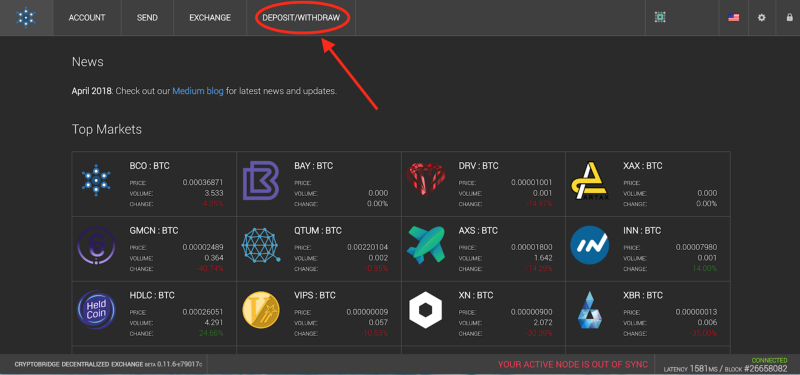 Select "Deposit/Withdraw" to create a new Bitcoin (BTC) address. This will allow you to fund your account with Bitcoin, which is needed to purchase $BAY.
(currently, only BTC/BAY pairs can be traded on CryptoBridge)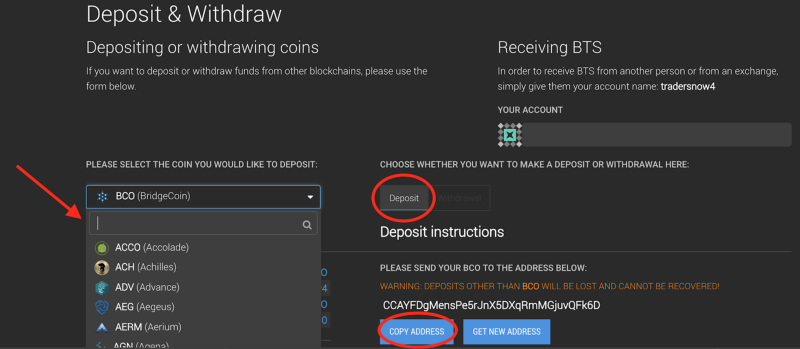 Click the dropdown menu to choose Bitcoin (BTC), and make sure the "deposit" option to the right is selected. Lastly, copy the new address created. This will be the address you will use to send BTC to your account.
***Note: This address is specific to the coin you selected (BTC). Sending any other coins to this address will render them lost forever, and cannot be recovered.***
Step 4: Send BTC to your CryptoBridge Account
Open your BTC wallet, and send coins to the CryptoBridge Bitcoin address that you previously copied. Once the transaction is complete, you will see your balance in your CryptoBridge — BTC wallet.
Step 5: Enter in your trade details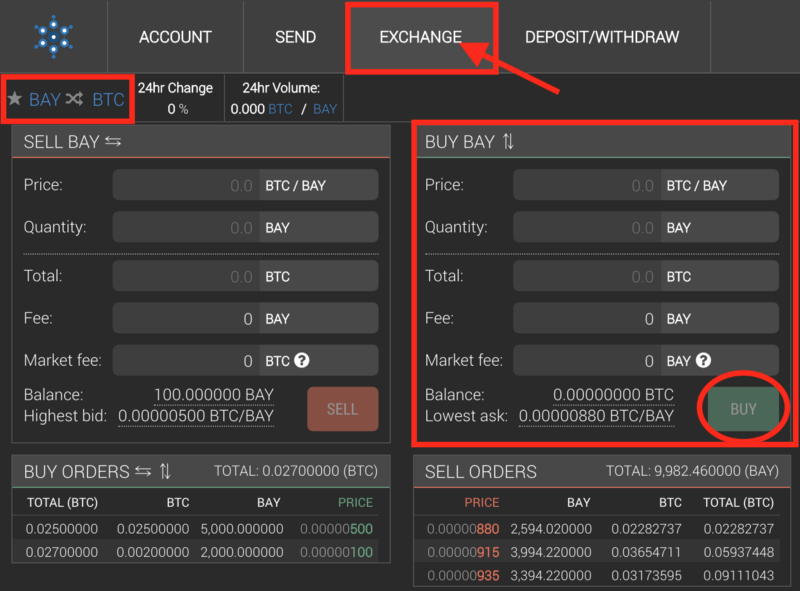 Now that your account has been funded with Bitcoin, you can purchase $BAY! Under the exchange tab, you will see a Sell/Buy panel. To purchase $BAY simply fill out the information under the "BUY" side. When finished, click "BUY".
Simply review the details and then confirm the transaction. You will see a brief notification once it is successfully submitted.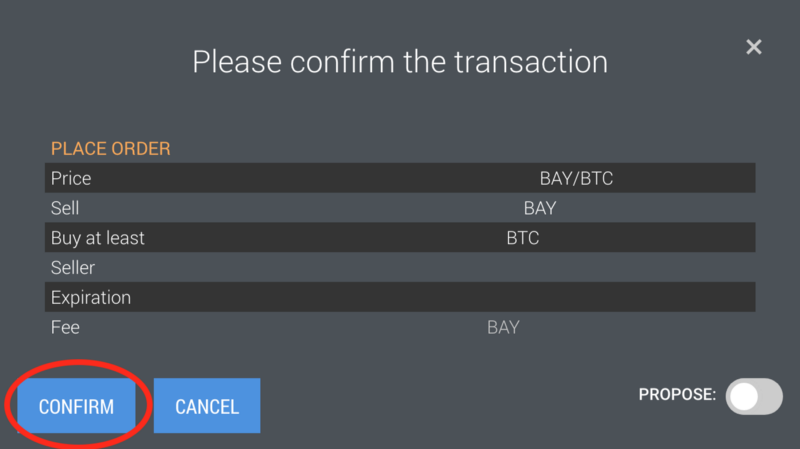 Step 6: Move $BAY to a BitBay Wallet
Have feedback? Need support? Want to chat with a BitBay team member?
Feel free to join our rapidly growing community of users on our forum, here.
Also visit us on Telegram:
We are always looking to improve our product, your feedback is welcomed : )
Also, check out our roadmap for more exciting things coming soon!